welcome to karaam
Karaam brings to you a unique of taste of Lebanon, served in an atmosphere that exemplifies Lebanese warmth, hospitality and a passion for great food.
Since our launch in 2005, we have brought our vision to life to provide authentic and real Lebanese food, in an elegant, warm and friendly environment.
From distinctive and accomplished Mezze to elaborate, delicious grilled meats, we offer a mouth-watering menu that remains faithful to the culinary traditions of the Levant. Our menu offers many options for vegetarians and most of our dishes can be customised to accommodate particular dietary requirements and plate preferences.
The elegant ambience of Karaam makes it the perfect place for private dining social gatherings and corporate parties in London. We also offer an outside catering service for weddings, corporate events and private parties around the UK.
If you would like to enjoy our food in the comfort of your own home, why not take advantage of our online ordering service for delivery or collection. Orders are subject to a minimum order of £15.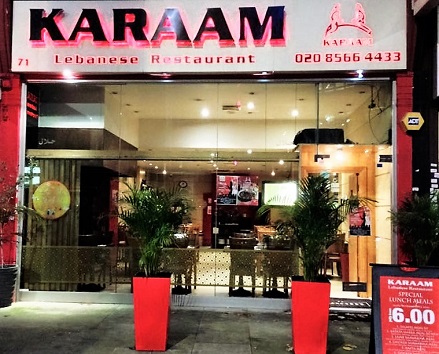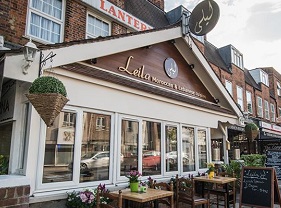 Our Sister Restaurant- Leila Moroccan
Specialises in authentic and fusion dishes from across Morocco and the Middle East.